Focus on a series of individual Ohio State students, recent alums and faculty that will as a whole showcase our distinctive environments of discovery, diversity profile and a connected university; and whose stories depict accomplishments and experiences relevant to the next generation of students (Gen Z).
The Challenge
A single PSA is challenging to represent our distinctiveness and an audience-centric approach fully. Therefore the plan is to create a series of spots showcasing individual students, faculty and alumni will, as a whole, better represent the passion, compassion, and impact of Ohio State.
Our Approach
Working with the UX, multimedia, development and content team, I created wireframes that would maximize emotional storytelling potential, as well as improve visibility and engagement within the site by keeping the majority of the content above the fold.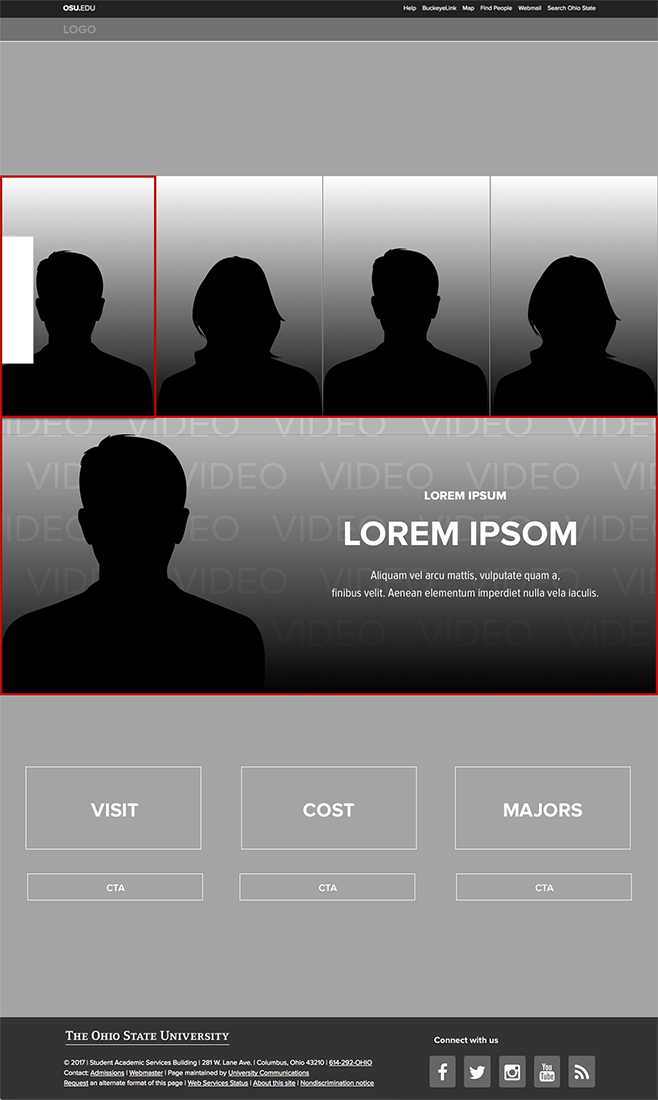 Within these wireframes, we wanted to create a content area at the top of the page. A hero area that showcased multiple student profiles. Once a user selects a profile a content draw will reveal additional profile content, navigating the user to additional content.

Results
Originally this site was going to be the landing page for our PSA it has now evolved into the primary channel for our student stories. Increasing awareness of Ohio State's academic and research excellence